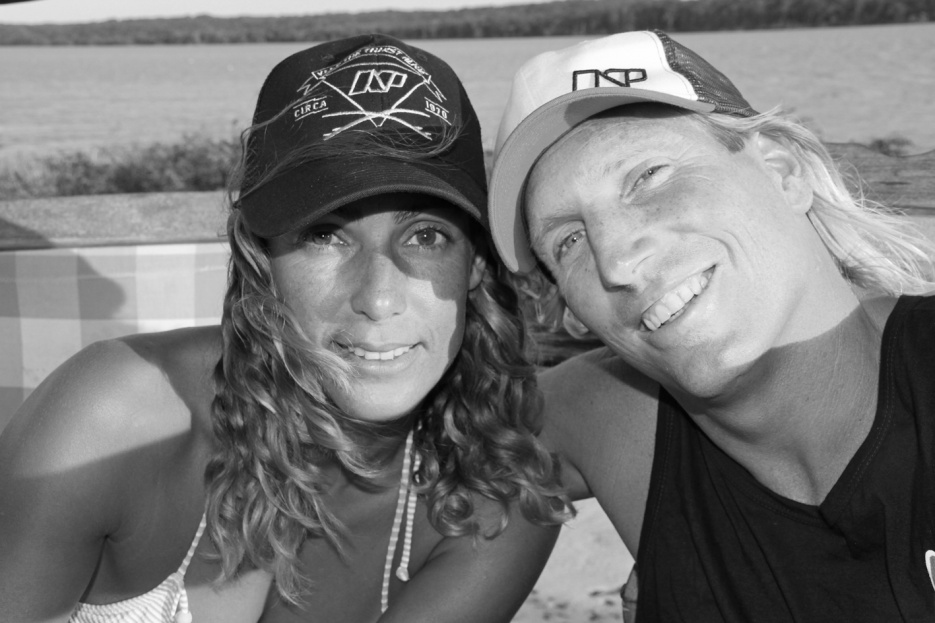 Christian and Karine have been working together as a coaching team, running improver to advanced kitesurfing clinics since 2003. Their reputation as innovative and motivating kite coaches has grown meteorically since then, and they are now firmly established at the forefront of all things coaching.
As technique editors of iksurfmag.com their popular "how to" pages are regularly read by 30,000 keen kitesurfers worldwide. In 2007 Christian and Karine developed and started the British Kite Surfing Association's Youth Training Programme, helping young riders realise their potential in the competition arena.
Their overseas clinics prove to be a popular mix of energy, enthusiasm, knowledge, coaching, progression and fun. Their passion is your improvement.
"So who are Christian Harris and Karine Nativel? Together they put life and soul into your kitesurfing, real energisers!
Christian Harris
An ambassador for kiteboarding and watersports. Coached some of the best windsurfers and kitesurfers in the world. Has been coached by some of the best. Talent for being a thinker, motivator, pioneer and listener, with exceptional teaching and coaching skills.
Karine Nativel
One of the top UK women kitesurfers and a talented coach. Solid kiteboarding background, coached by Christian Harris and coaches Christian Harris. Passion for learning and developing kiteboarding techniques. Athletic and highly respected on the water. A huge motivator for all kiters and watersports enthusiasts.
Their courses are based on:
Demonstrations
Clear definitions
Diagnosis
Simple understanding of key points
Manageable chunks of information and feedback
Ability to listen, develop and create
Backed up with encouragement, understanding, awareness, fun and reward.
I enjoy my coaching sessions and so do my customers. Highly recommended.
Coaching is not just for the beginning, it's an ongoing part of any sport and business."
Jonathan Eisler, BKSA founder member & former partner in Cygnus Sails