Hopefully you're all enjoying the autumnal winds and stocking up on Marmite? If you dare look past winter, fun on the slopes, the yuletide festivities, and burns night you'll no doubt be thinking of a trip to get you ready for the season ahead. So here it is, our annual pilgrammage to Cabo Verde, March 2017! Flights will Wednesday to Wednesday, whilst the clinics will run Thursdays to Tuesdays.
We have been hosting clinics here for donkeys years, before people were riding surfboards and what was once our real world twin tip classic has morphed into a multi discipline bonanza. Still plenty of fun to be had on a twin tip in the colourful, stunt ramp filled playground, but also the perfect place to both hone your surfboard skills, or give wave riding a good bash for the first time. If you need any proof of the conditions, you no doubt have heard of more than a few locals who are at the summit of all things strapless, both in rankings and progression:)
By March we've all just about had enough of the rain and grey, so it's definitely time to escape to warmer, windier climes. Historically Sal has been good to us with both wind and waves and as such is the perfect place to dust off the winter cobwebs. The water is warm, turquoise, turtles play in the waves and you'll need nothing more than a shorty. What's more it's just a 5 hour flight from the UK..
We'll be returning to the rather lovely Melia Tortuga Beach resort, which means that you can have your own single room in shared 2 bedroom apartments. It's a very well laid out complex, with no marathon necessay between the bars, restaurants and rooms. Location wise Tortuga is just upwind of Ponta Preta, so sunsets at the beach bar are divine whilst washing away the days sporting excess with a refreshing sun downer.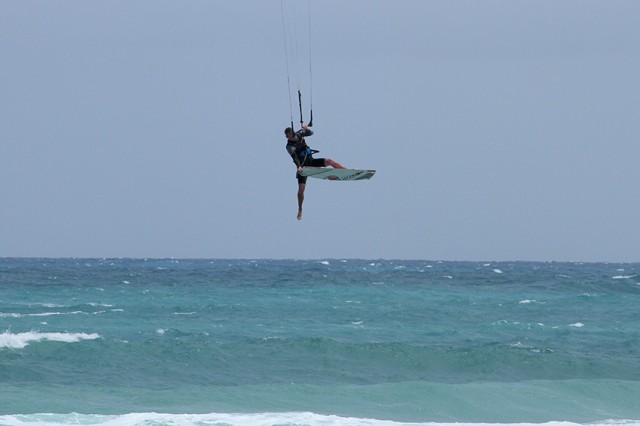 On the clinic front we'll be covering both the endless world of twin tip tricks and the eye opening revelation of surfboard riding in the veritable playground also known as Shark Bay. Whether you're new to surfboards or would like to improve we'll be covering strapless riding and surf skills including carving, gybing, tacking, frontside and backside waveriding and strapless airs. If you've never tried a surfboard we will of course have some beauties from Cabrinha to wet your appetite. Minimum ability to get the most out of this clinic is to happily ride upwind and be able to water relaunch your kite competently.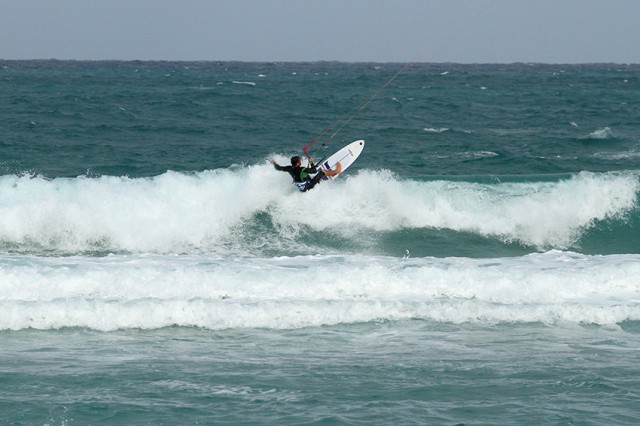 We'll be travelling the few short minutes to Shark bay each day, as this really is the best spot on the island for progressing, hero sized waves without consequences. There will be a lunchtime truck heading back so that you can get a break from the sun and wind whilst refuelling and siestering at Tortuga.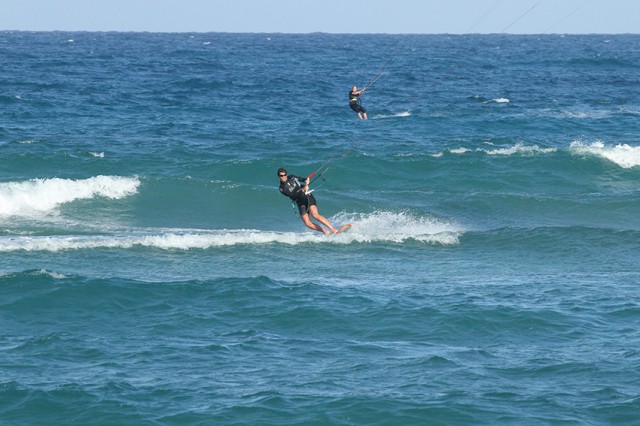 Land based cost at all inclusive Melia for 7 nights accommodation, single room in shared 2 bedroom apartment with 6 days CK Performance coaching £1090 per person.
Extras will be airport transfers, transport to and from the spot and 2€ per day hotel tax.
Return flights from the UK from £270:) If you'll be coming from elsewhere please contact us for alternate flight routes.
Any questions, or to book (£350 deposit required for 1 week or £700 for 2) please mail.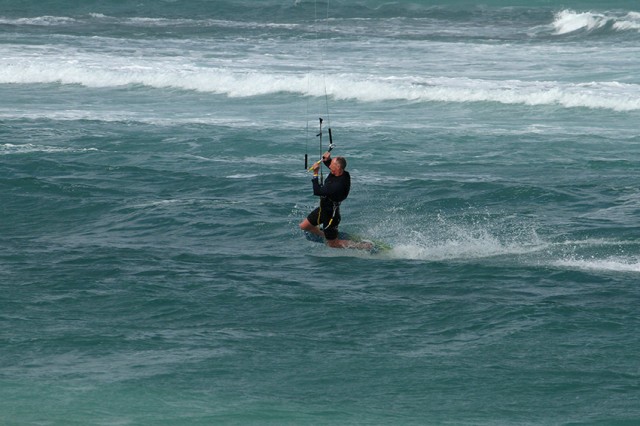 p.s As is oft the way in the build up to Cape Verde, we should bestow the delights of strapless kiting. Here are a couple of recent quick tip links to wet the appetite. After all, strapless isn't just wave riding…
Strapless Pop to Blind with Ole