Spring is in the air, the sun is occasionally poking out and the wind is blowing. All signs of a good season ahead. It's also that time of year when we look past the joys of summer, towards the short cold days of yuletide overkill, baa humbug. Without wanting to whish the best part of the year away, winter already looks better if you think forward to escaping some of it in Brazil:) That's right, the yearly migration to the land of cachaca, limao, picanha, tiny bikinis, wind, lagoons, palm trees, caipis, donkeys, sunsets, maracuja, downwinders, the delta, caju, new havaianas, BGK and a CK Performance clinic!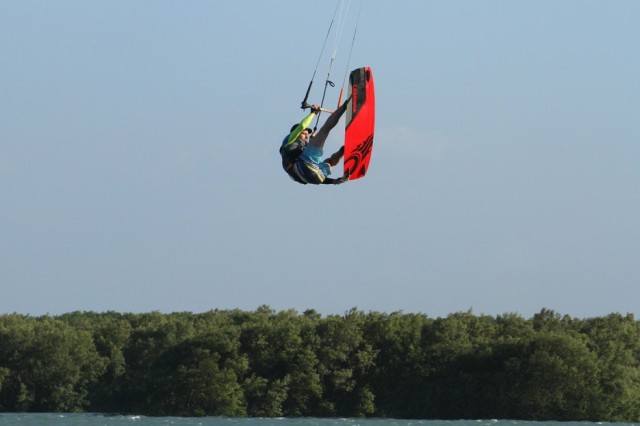 The plan is to arrive in Barre Grande on Saturday the 5th of November for the first night of accommodation, with the clinic kicking off on Sunday morning. Once again we'll be based in the wonderful beach fronting BGK in Barre Grande, up north in Piaui. You'll have 2 weeks of kiting, sunning, relaxing (maybe), indulging, coconuts and the rest before heading back Saturday the 19th November. You'll be home on Sunday – that's 13 days on the water in Brazil – whoop! For those of you that haven't been, Barre Grande boasts a very large lagoon that we'll be making the most off, plenty of ocean, the opportunity for some downwinders and a trip to the fabulous Delta do Parnaiba. The wind up here is jolly good, averaging between 18 and 28 knots and so far it's been very kind to us and that's British understatement at its most understated:) What's more you won't need anything more than your favourite boardies or bikinis.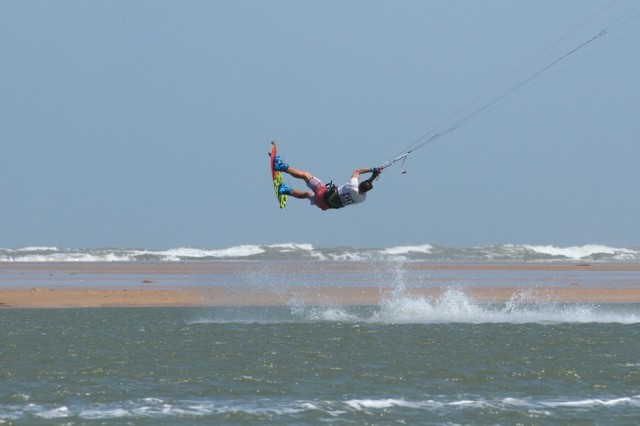 Coaching
Coaching wise you can expect the usual yet unique CK Performance, whooping , wooing, theory, simulation, demos, on water feedback, video analysis, group motivation and fun for 12 days. To get the most out of this trip the minimal level is to be self sufficient and riding upwind. We'll be covering everything that you could possibly want to learn and even though this is primarily a flat water trip, bring your surfboard too as there is no better way of improving your strapless skills.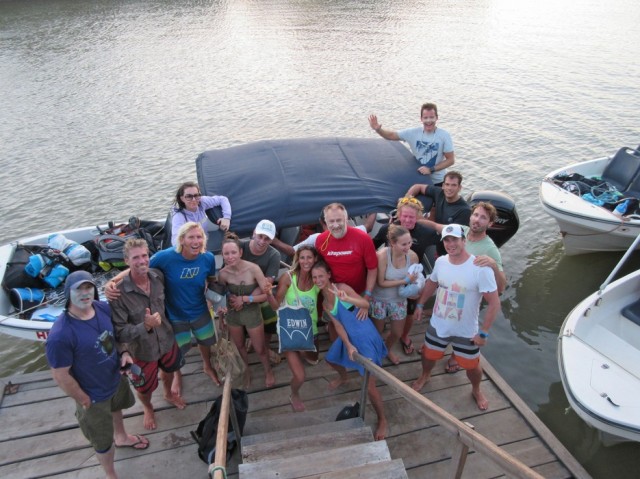 How does it work? Cost.
We have a few options of accommodation to suite your desire and pocket, from wooden chalets on stilts to single rooms 50m back from the beach. For 14 nights B&B at BGK with 12 days CK Performance coaching prices start from £1310 per person based on 2 sharing a stilt chalet with outdoor living area underneath. Limited availability on single rooms from £1280 per person.
Please contact us for a list of available rooms and prices.
Not included in the price are flights, transfers, food and drinks (except breakfast), any day trips/adventures. And there will also be a fee for mules (our transport) and the rescue boat (you will be trying stuff).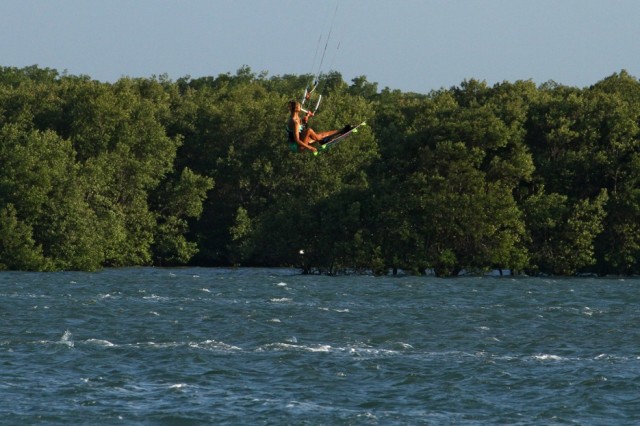 Now the really good news – at the moment there are return flights (UK) from £600!!!!
To book we'll need a £500 deposit, and remaining balance will be due 10 weeks prior to departure. We'll also advise flights, which you should book whilst they're available and affordable.
Places are limited so as per usual it's first come first served.
Being so far north, transfer times up to Barre Grande from Fortaleza are between 5 to 6 hours, but so far everyone that's been agrees it's worth the drive. Note that arriving and departing at coordinated times will keep transfer costs down as they can then be shared.
If you've got any questions, fire them over. Otherwise let us know which fortnight you'd like and we'll book you in.
Excellent, show di bola.